Moving from Canada to Iceland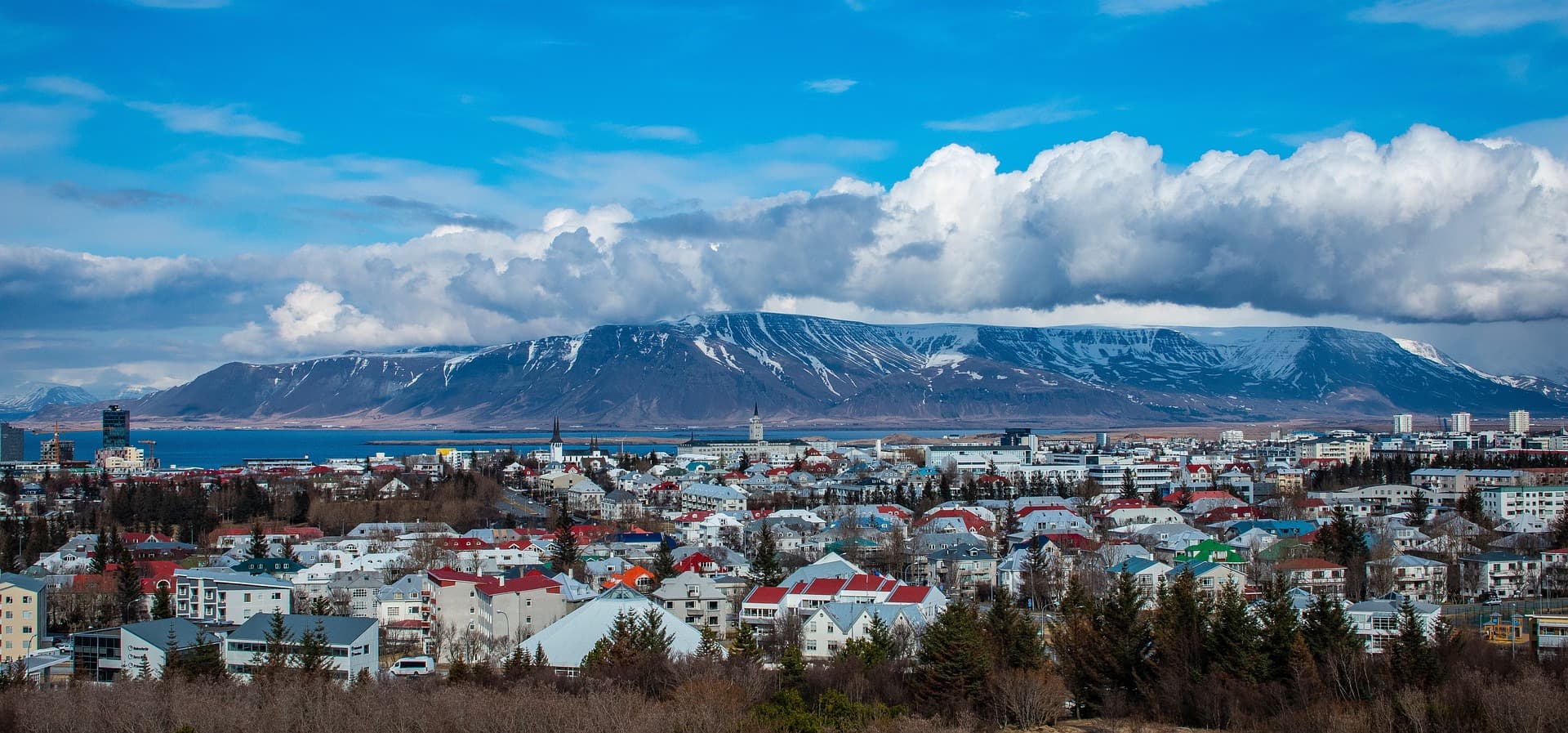 Moving from Canada to Iceland is a considerable decision that requires attentive preparation. Iceland is among the most economically and socially developed countries in Europe. The harsh climate and geographical remoteness of the continent have not been an obstacle to the creation of an excellent medical, public, and transport infrastructure, and high-tech communication.
Canadians moving from Canada to Iceland might find it rather lonely and isolated in the beginning, however, this land will surprise you when you least expect it. An island of incomparable natural landscapes, where rivers flow through deserts and fire blazes from beneath the ice, is best described as a land of striking contrasts.
Canada vs. Iceland
To help you understand what awaits you after moving to Iceland from Canada, consider the following main aspects of life in both countries.
Ethnicity, Religion and Language
Canada takes second place after Russia in the top biggest countries in the world located in the north of the North American continent. The territory of Canada is 9.985 million square kilometres which is divided into 10 provinces and 3 territories. The land is washed by the Pacific, Atlantic and Arctic oceans.
The climate in Canada is extremely diverse. Most of the population lives in close proximity to the United States border where the climate is the most pleasant. Here the temperature in summer varies from +20°C to +30°C and -15°C to -32°C in winter. In the northern part of Canada, the climate is subarctic with extreme cold.
Ethnicity, Religion and Language
Iceland is a European country and an island state. It is located in the North Atlantic Ocean and consists of a large island of the same name and numerous small islands.
The capital is Reykjavik. The total area of Iceland is 103 000 square kilometres. By Earth's standards, this is a fairly young island, it emerged about 60 million years ago and is still forming.
In summer it is quite warm here, as the sun is very active, although the temperature is rarely above +14 °C. And in winter, on the contrary, it is not so cold - usually from 0 to +8 °C. There is almost no slush because the sidewalks are heated and the snow melts quickly. The wind is strong and very rarely.
Immigration to Iceland as a Canadian Citizen
Moving to Iceland from Canada has 4 main ways how to immigrate to Iceland: education, employment, marriage/family reunion or opening a business. You will be required to obtain a temporary residence permit (study permit or work permit) and a correspondent visa in order to enter the country.
Prior to moving from Canada to Iceland, we recommend saving up a minimum of 3 - 5 months of average monthly expenses to avoid stress upon arrival. When applying for an Icelandic residence permit, you must provide proof of finances and a criminal record. Start preparing for a move early.
Moving from Iceland to Canada
There are multiple reasons why citizens of Iceland want to immigrate to Canada from Iceland, such as creating a better future for their families, a broader range of job opportunities, advancing their education or its proximity to the USA. Regardless of the reason, relocating from Iceland to Canada would be easily manageable due to straight forward Canadian immigration system.
We hope that provided information can give you a better understanding of whether moving to Canada from Iceland is what you need. These two share little in common but both have a lot to offer. Take your time researching and comparing life in Canada to what you have in Iceland before you start packing for a move.Hercules Moving Company will happily assist you with moving your household goods overseas. If you wonder how much it will cost to move from Canada to Iceland or vice versa, Fill up a Free Quote Now!