Moving and Storage
Are you looking for a flawless and headache free moving and storage experience? Whether your needs are commercial warehousing or storing household goods, we would like to prove to you why Hercules Moving and Storage is the best decision you can make. With our BBB accredited service, and CAM Certified movers, you'll soon be on your way to a perfect move.
Is Moving and Storage The Right Option for Me?
I'm downsizing. In the last ten years Canada has seen a boom in rental apartments and condos for young Canadians, along with a trend in downsizing for retiring Canadians and senior citizens in preparation for retirement homes. Such transitions often result in the need for storage of surplus furniture and belongings.
I'm staging. If you're a Canadian looking to capitalize on the real estate boom, then you've probably also heard that staging your home for sale will increase the asking price for your home by more than 6%, and will help you sell 73% faster. When staging your home, you'll need a safe place to store your furniture, in which case you'll need secure as well as climate and pest-controlled storage.
I'm renovating. Renovating and remodelling your home is yet another reason that you might need storing your belongings while between homes. While renovating your home, you'll need to clear space for the tradesmen to do their work. This where the services of a white-glove moving and storage company come in useful. Keep in mind, that the same company that picks up and stores your furniture will likely deliver it after the renovation, so be careful to choose real professionals that won't destroy your new floors and walls in the end.
I'm a business owner. Your business is growing fast, and you need storage while you move your office furniture, electronics and documents when you are waiting for your new office to be prepared, or you simply have more stuff than you can fit into your office. Commercial storage is perfect for accommodating any surplus office assets of your expanding or seasonal business.
The Right Storage for Me
In the past 10 years the demand and consequently the number of storages across Canada has more than doubled. Moreover, a lot of new types of storages has also appeared, and the new coming moving companies offer low prices but are mostly facing fraud charges. That is why a professional moving and storage company must give the fixed price stated in the contract in advance and you, as a customer, must choose storage wisely after a thorough market research.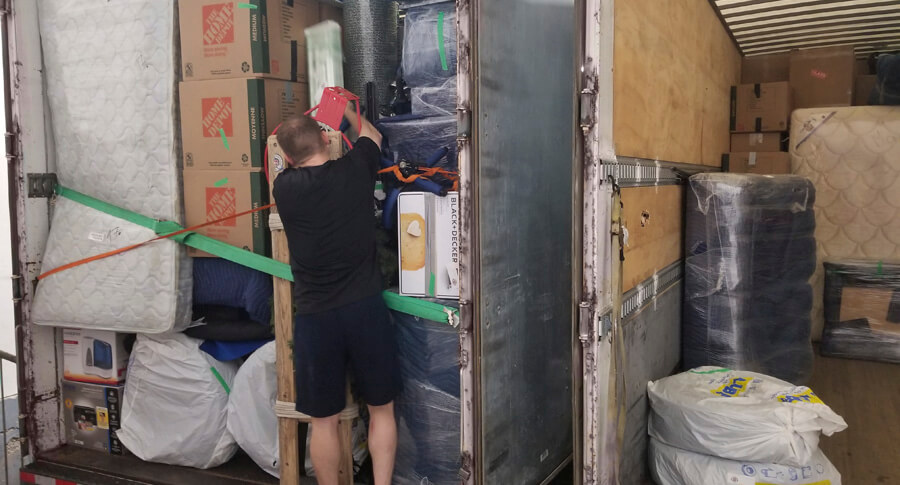 When choosing the right storage facility for you, pay close attention to the following details:
You need private or self-storage?
Is the storage climate controlled?
Is the storage security monitored?
Is the storage sprinkler-equipped?
Is the storage pest controlled?
Will my things be insured while in storage?
Neglecting these storage standards can result in damage of furniture due to sharp changes in temperature such as cracking or warping of wooden furniture and malfunction of electronics.
Hercules is dedicated to operating with the highest standards when it comes to providing transfer Moving and Storage services tailored specifically to our clients' needs. Throughout our history as Hercules Moving Company, we've dealt with plenty of extraordinary moving and storage situations which other moving companies with storage options simply couldn't handle. With a widespread network of storages and warehouses across Canada, we are ready to assist with all of your storage needs and to become your personal moving and storage assistant.
Moving and Storing of Household Goods
Whether you've decided on short term or long term home storage services for your household goods, Hercules Moving and Storage is happy to provide the highest quality of moving and storing no matter what your needs may be. When Hercules comes to pick up your household effects for storage, you can be sure that your items will be properly packed, organized and labelled for easy delivery and set up when the time comes to receive your household goods.
When the content of your household move arrives at our storage, it will be carefully packed and sealed in individual storage vaults, which will be labelled, mapped and locked until delivery. If you might need early access to your items before the delivery date, we will know exactly where they are located and will be happy to deliver them to you.
Short term storage is generally defined as one to twelve weeks and might also be referred to as storage-in-transit. This is useful for those who have sold their home, and are not yet able to move into their new residence immediately and need to store their belongings while renting a temporary dwelling.
You'll also need short term storage if you want to declutter your home to prepare it for sale. Once the sale is complete, and you are ready to move to your new residence, we'll be happy to deliver your possessions, and set them up in your new home.
Long term storage can be defined as storage that ranges from 3 months to permanent storage, although the time range rarely exceeds 2 years. Long term storage is beneficial if you are downsizing and need your belongings in safekeeping before deciding what to do with them.
It is also useful for those that are relocating to overseas for work under contract, or a set period of time not long enough to sell off your belongings for good, and not short enough to keep paying your rent or property taxes.
Long term storage is also useful for those of you who are renovating or remodelling your homes. Such a project can often take 6 months or longer to complete, and the contents of your home will need to be cleared and stored somewhere safe.
Hercules is focused on providing our clients with peace of mind in any move or storage situation. We will store any of your belongings, from camping equipment and old furniture to antique and fragile items, and will do it with the best of care. Above all, you can feel safe about storing your possessions with us, as we are fully licensed, bonded and insured.
Commercial Moving and Storage
When your business is growing and you are in search of commercial storage to keep your products or any other goods, our company is glad to assist you with our commercial moving and warehousing services. We are experienced in working with plenty of regional businesses including fashion retail stores, restaurants, filmmaking companies, music production firms and manufacturers. We are also experienced at storing local companies and providing commercial moving and storage solutions in different provinces across country.
Just because your business assets are in storage doesn't mean that you can't have access to them. In fact, many moving and storage companies utilize storage for surplus possessions instead of expending their current space, or moving to a new office to save money.
Our commercial storage facility is fully equipped with storage vaults to prevent anyone going in apart from those with the authorization to do so. With the help of Hercules commercial storage, your items will be safe and sound during all weather conditions. In addition, you can be sure that all of your assets will be insured against theft, fire, and flooding during storage at Hercules' facilities.
Warehouse and Inventory Moving
Apart from commercial storage and warehousing, our company offers relocation of your inventory between warehouses of your choice. HMC are specialists in transferring high-value equipment, products and inventory such as medical technology, computer servers, production equipment and other highly specialized electronics. While processing your inventory, we will organize and list all of your assets, then ship, transport and receive the goods at your new warehouse. Hercules warehouse and inventory shipping is your solution for warehouse-to-warehouse transfers.
Free onsite Estimate
Hercules Specialists performs moving and storage across the country for both home and business owners. Consequently, our storage facilities for residential, commercial and corporate moves are available to all clients throughout Canada with a free estimate.
Call us today to get a free onsite estimate for Hercules moving and storage services. Our educated and experienced moving consultants will evaluate the volume of your belongings and provide an accurate moving and storage estimate.