Cross Country Moving
When planning a move across country, you'll likely have very specific needs, a budget for the move, and many choices of cross country moving companies Canada. Among those choices, you should the leader of cross country moving in Canada, Hercules Moving Company. When choosing Hercules Moving Company as your long distance moving provider you will benefit from getting a detailed plan of your upcoming cross country relocation, and careful attention to the details of the of your packing and moving needs for a move that will be executed with the excellence, as it will be planned.
Cross Country Moving Services
Many customers assume that a moving company only picks up belongings, transports them and drops them off at their final destination. However, cross country relocation includes all of these and the following relocation services: packing/unpacking, taking inventory, insuring, crating and loading/unloading in addition to the actual transporting of your belongings. These are the minimal services that any reputable moving companies across country should be able to provide.
Never trust companies that cannot perform such moving services and offer you a very low moving rate, it is very likely that they are not professionals. Do not forget to check if the cross country movers are licensed, insured and bonded before hiring them.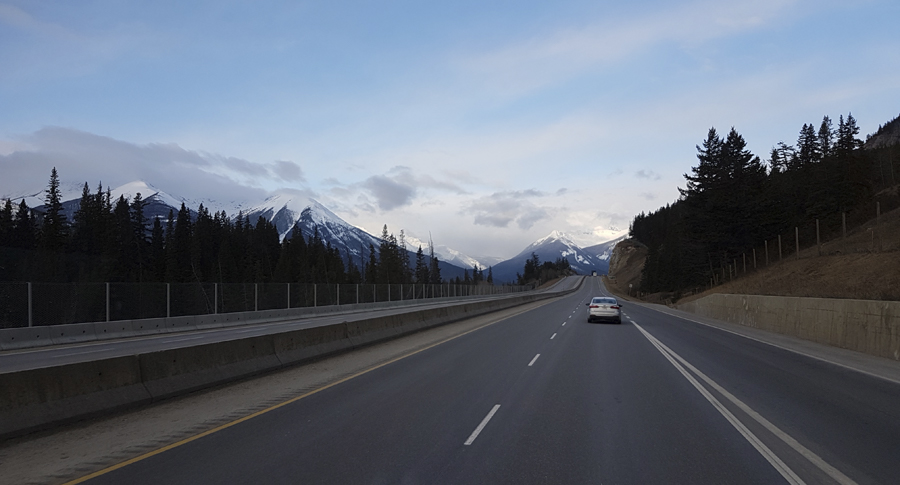 The Hercules Difference in Cross Country Moving
As one of the premier cross country moving companies in Canada, Hercules Moving Company provides the utmost quality in customer service, and a comprehensive list of cross-country moving services and resources. Whether you need a simple interprovincial household relocation or to move a mansion from coast to coast, our movers will come fully armed with professional moving equipment and quality moving supplies and a thorough knowledge of and experience with providing exceptional moving services customized for each client's individual needs.
Written Estimate. The majority of cross country movers will give you a rough estimate based on weight and kilometers but don't be fooled by quick and easy solutions. Every cross country move is different and many details need to be taken into consideration when preparing an estimate Reputable movers will provide an accurate quote after doing an in-person estimate at your home, or will use a specially designed long distance moving estimator, where moving specialists can see your content and its quantity, as well as its combined weight and volume
Organized Planning. If you have any questions or doubts regarding making a cross country move – your dedicated moving consultant will analyze your moving plan, and suggest potential issues that may arise during your move, and provide solutions to prepare a moving plan designed especially for you.
Cross Country Moving and Storage. Whether you need storage-in-transit or a permanent storage solution during your cross country relocation, we are proud to introduce you to our comprehensive network of storages across the country. It makes little difference to us where you are relocating from, or what your final destination is, we will provide you with exceptional short term and long term storage and warehousing.
Assembly/Disassembly. Here at HMC, we are proud to serve you in as many ways as possible. This why our highly experienced and skilled movers excel at disassembling furniture and appliances of any difficulty and assembling them after transportation, so you do not need to waste your time hiring another specialist.
Moving Supplies. Hercules movers always come with quality moving supplies and clean moving blankets to guarantee the most reliable protection of your belongings. If you require moving boxes and other supplies for packing, our company will provide you with as many as you need and will deliver them on time so that you can prepare and pack yourself.
Crating. If you decide to pack and prepare for the move yourself, we may assist you with the packing of your delicate and fragile items only. Valuable artwork and expensive electronics are better left in the hands of Hercules custom crating service for special treatment
Vehicle Transport. The best way to make your way across Canada is to leave the transport of your vehicle to Hercules, and travel by air or take the scenic route by train. Cross country travel in your vehicle can be a long, stressful and very tedious for both the driver and passengers. Not to mention you will lose time from work, and devalue your vehicle considerably. Let Hercules manage shipping your car, while you enjoy a stress-free trip across Canada.
Charity. If you're relocating your entire home across country, it is likely that you will want to leave behind some surplus furniture and food. If you don't want to dispose of these things in vain, we can help you become a member of our charitable family and support those in need.
Our professional and pleasant customer service reps will inform and educate you on all aspects of cross country relocation, help with planning your cross country move and give you a reasonable and customized cross country moving quote.
Eliminate the stress and unnecessary worries from your move by choosing Hercules Moving Company as your cross country moving provider. Experience the benefits of using the best cross country moving services in Canada, and turn your relocation dream into a reality.