Commercial movers Toronto will help you move easier
Planning a commercial moving can be both taxing and nerve-racking, especially when you are relocating to a new place like Toronto. In this scenario, nothing releases the stress like hiring commercial movers Toronto to effortlessly organize, and complete your move. After all, having your inventory systematically arranged, and shipped by professional office movers can considerably minimize your business downtime, and allow your employees to get right back to work.
However, with the rising number of commercial movers Toronto the region, engaging with multiple commercial moving companies without prior knowledge, or comprehensive research can make the process complicated. As such, this article will attempt to help companies to carefully plan their business move by prudently choosing and narrowing down their list of commercial moving companies.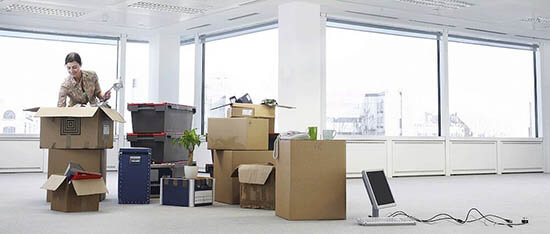 Here's how a business can find reliable commercial movers Toronto that will help move easily their offices, or warehouse inventory to and from the city, without any stress or anxiety.
Important Factors to Consider While Looking for the Right Commercial Movers Toronto
Even though an organization needs to pay attention to multiple factors while relocating its business to Toronto, some of the more critical considerations include:
Reliability of the Service Provider
With a trustworthy mover, a firm need not worry about the damage of any item or sloppy work. Most of the commercial movers Toronto have required business licenses and provide claims for any damages or losses.
Quality of Service Offered
A professional mover and packer company with years of presence in the business should be ready to go the extra mile in order to ensure complete satisfaction to the client.
Security
Reputable relocation providers in Toronto are renowned for providing an additional layer of security to their clients, and their inventory. This makes the commercial move safe, your inventory well-protected. Furthermore, premier commercial movers Toronto employ the latest tools, technology, and equipment to guarantee efficient and safe relocation of items.
Convenience
Professional service providers are also known to have a dedicated client base and a distinguished reputation in the market. These firms render services with flexibility in timing, so that their clients never face any problem with a scheduled move, even on short notice.
Budget and Costs
One of the principal advantages of selecting dependable commercial movers Toronto is that these companies allow clients to save on the cost of office relocation. Owing to their diligent staff and efficient operating costs, these companies charge competitive rates for their service.
Records & Repute
Another important aspect to consider while finding appropriate commercial movers Toronto for your business is to carefully certify the moving company's past records, performance details, full services office offered, it's licensing, a number of years in the business, and customer reviews and feedback. This information can be verified from the company's website and other Internet sources.
Always remember, a well-planned move will result in an organized and efficient move. For a business, this means:
Reduction in operational downtime;
Minimum disruption to workflow;
Reduction in spending;
Furniture installation;
Minimum chance of damage;
Punctuality and dependability.
Taking all these things into consideration, it is important to carefully select and hire efficient commercial movers Toronto. The commercial movers who you hire should be capable of conceptualizing an appropriate relocation model for your next commercial or office move, while providing access to all the requisite equipment as well as know-how.
Why choose our Toronto office movers services?
It makes for a stress free move.
Save yourself the time, and physical injury.
Ensure a safe and damage free move.
Trust 10 years of moving experience.
Fully insured and bonded movers.
Fully equipped movers who arrive on time.
Upfront pricing, and no hidden fees.