Piano Movers Toronto
If you have a piano in your home, you can say with confidence that it is the heart of your home, and practically a family member. Whether you are moving to a new house or apartment, or simply moving a piano to another location, you should ask a professional moving service to help avoid unnecessary, careless mistakes. Hercules moving service has extensive experience in the relocation of all types of pianos. No matter how old, heavy, or sensitive your piano is, our piano movers will help you to safely relocate it without any scratches, or damage.
Piano Moving Service in Toronto
Our special piano moving equipment and time-tested moving techniques will alleviate any stress from your piano move, and the owners can be confident that the piano delivery will be carried out properly, and efficiently.
Piano Moving Techniques
Let us illustrate for you, step-by-step how our piano movers team moving a piano:
Moving Upright Pianos & Apartment Pianos
When moving an apartment sized or upright piano moving, it is lifted by our piano movers and placed on top of a piano skid. We then wrap the piano in protective blankets to prevent from any scratching, chipping, or other damage, including to your walls and doorways. To secure the blankets to the piano, we then apply a second layer of shrink wrap. The instrument is then secured to the piano skid with special belts used. The piano is then placed onto a dolly and rolled toward the exit by piano movers team. If our team members need to move a piano upstairs or downstairs, the piano skid is then placed directly on the steps and slid with great care across the steps.
Moving Baby Grand Pianos & Grand Pianos
Prior to moving a grand piano, the piano movers will set up a piano skid wrapped in a moving blanket, and covered with another one. Our piano movers will then remove the pedal box, piano lid, and each leg until the piano is left standing on its side, on the blanket, with the piano skid underneath. The piano will then be wrapped in the blanket, and shrink wrap to prevent any damaging. Part of our service also includes wrapping each disassembled piece individually, prior to taking it to the moving truck. The piano is then moved across any surface or stairs in order to get it to the truck, and to its final destination. Moving a grand piano is not an easy task and other than simple strength involves thorough planning, and skillful execution, all values that Hercules moving company guarantees to its clients.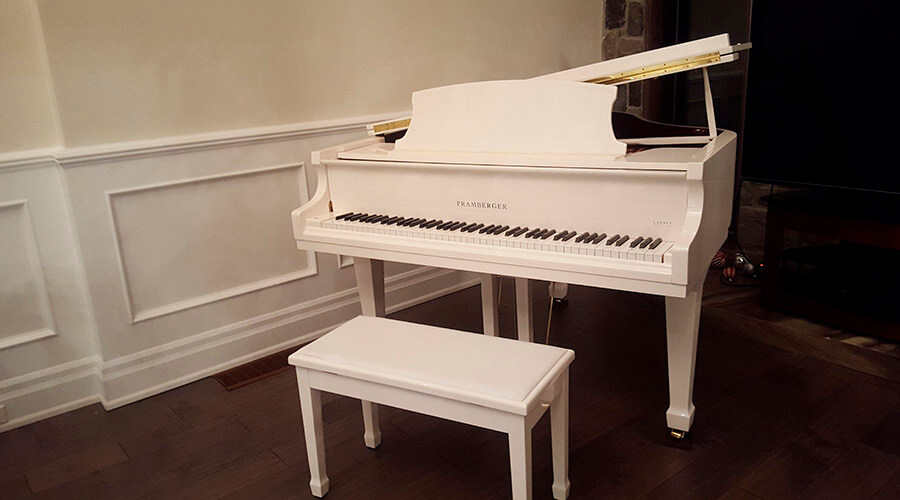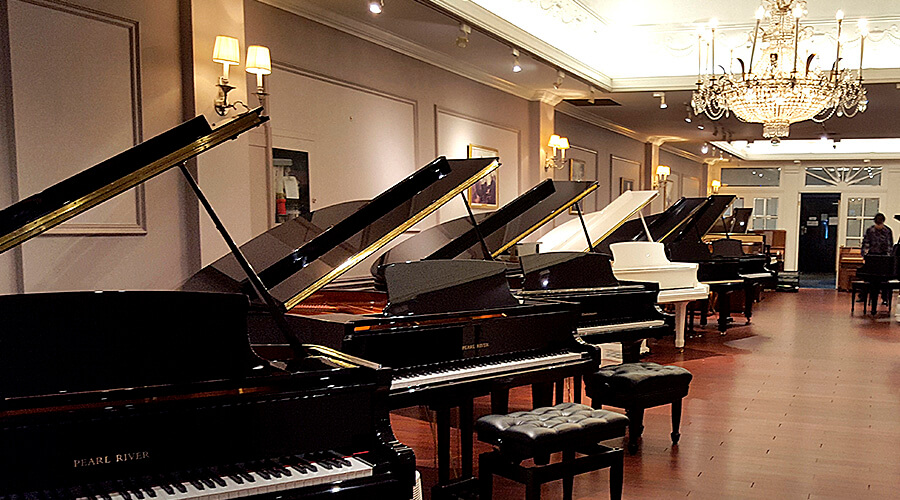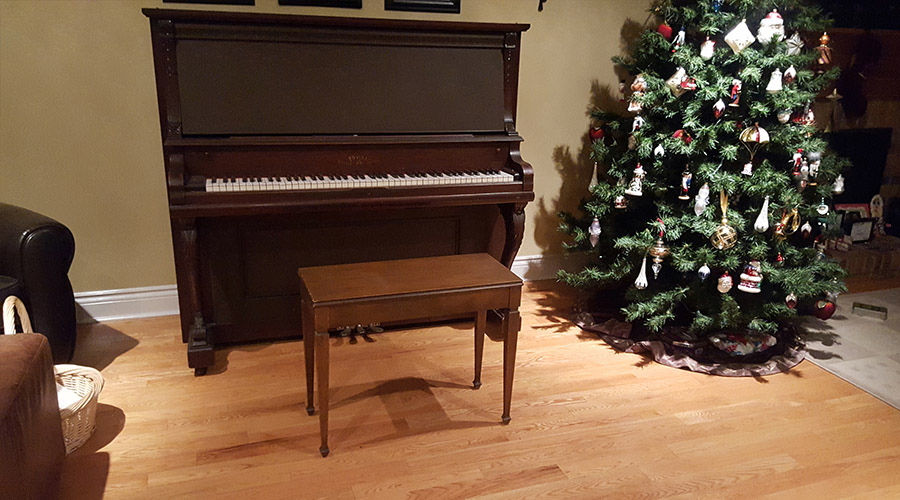 Piano Moving Equipment
Any piano owner knows that moving a piano is a great responsibility, and takes thorough organization, and careful execution, with special piano moving equipment. To help us service your piano moving needs, we use a special piano skid board with belts to fasten the piano to the board, and belts to help us lift it. This skid board is indispensable when we need to move a piano up stairs, down stairs or simply remove a piano from a house.
Our trucks are small enough to park on Toronto streets of various sizes, and wide enough to accommodate any sized piano safely. Safe loading and unloading of a piano are guaranteed due to equipped lift gates.
Our piano movers
Hercules piano movers Toronto service takes great pride in teamwork. Our piano movers have been working side by side to service our clients moving needs for more than a decade. Thus, you can be sure that when Hercules piano movers arrive on the scene, the job will be done by an experienced team that knows how to work together, knows its job and does it quickly and efficiently. With Hercules piano movers you can be confident that only professional and experienced movers are assigned to piano moving in order to make sure that the highest level of care will be devoted to each move. Hercules moving company have been awarded us best piano movers Toronto service. We're proud to be best piano movers Toronto, Mississauga, Hamilton, Ajax, Aurora, Barrie, Bolton, Milton, Oakville, Richmond Hill, Whitby, and Woodbridge.
How to Order Our Services in Toronto or other areas
To request our piano movers services, you can contact us by phone or email. If you have lots of special requirements to mention, you are welcome to fill out the order form on our website. Don't forget to specify the destination from and where to move the piano, as well as the size, and measurements of the piano, as well as your message with all the mentioned requirements. We will contact you as soon as possible to discuss all the details and set a date. Our prices depend on many factors and we will specify them after finding out all the details.
Contact us to get to know any additional information you are interested in. Take confidence and be sure that there is no obstacle or situation we won't be able to manage. Move your piano safely within Canada, and without problems with our best piano movers Toronto specialists.