Storage Toronto service by HMC
When you're looking for storage Toronto companies can offer many different storage services and it's not so difficult to understand that there's a really big choice. And if you're looking for storage Toronto services for the first time you can feel that you've got lost among masses of similar storage companies. You can't decide what storage Toronto Company is the best for your belongings and there's none to help? Then you're looking into right place.
The HMC offers storage facility that is convenient, clean and secure – simply perfect storage to keep your valuables safe for as long as you need. We can ensure that you'll receive convenient and efficient storage Toronto services for reasonable price. We always do our best to maintain best reputation and customers trust.
When a person first realizes that they have to use a private storage facility, a lot of questions can come to mind, for instance: "how much space do I need for everything in my home?" or "should I take short term storage or long term?"
Our goal is to relieve you from annoying doubts and provide an excellent, comfortable and smooth storing experience.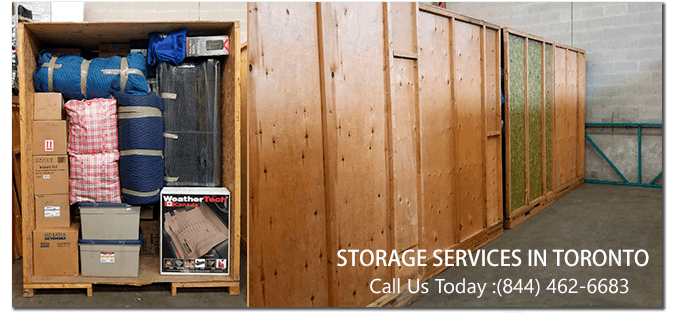 Hercules Moving Company storage wish to help you with a residential storage space during your renovation, downsizing, transitional living between homes and traveling. Or do you just want to keep your long but beloved canoe somewhere during the winter? No problem, we can store single items as well in our Toronto storage facility. It matters, and we are going to customize several options for you and provide you with all necessary removal help to fit all your requirements.
Household storage Toronto
Our residential storage place is fully equipped with a range of specialized tools for storing goods. Everything you may lack is in our supply store: from boxes, tape, packing bags and bubble wrap to private wooden vaults which can be transported after storing. Moreover, our highly-skilled movers can help in packing, container loading & de-stuffing or merely to just pick up your items. If you plan a long distance or overseas move – no worries, we will take care of your belongings in our long-term storage. Plenty of our customers keep their belongings in storage for years, and we are only expanding our storage places.
We can fit all your desires even if it is temporary storage that you need.
Commercial Storage Toronto
In case your business is looking for a warehouse with exceptional conditions and service - our commercial storage Toronto will be the right pick! A modern and secure storage with a climate control system consists of space with a variety of sizes. We offer short term, long term and seasonal warehousing for commercial use. We can adjust storage conditions to almost any industry your business is in. The warehouse is needed not only to store. We check orders for invoices and control the quality. Dozens of types of quality packaging are at your service in Hercules Moving and Storage Company.
Piano Storage Toronto
In addition to essential services, we offer our superb piano storage Toronto. Hercules Moving Company has an exclusive team of the most durable guys who are specialized in piano moves. So we can move, store and move your piano again! Each grand piano or upright piano will be covered with the time-tested technique without any scratches, or damage. In the warehouse, there is an individual climate control to guarantee an appropriate temperature and storage conditions of the piano.
Staging
Sometimes household goods require storing for no other reason than home staging. In this case, we are also the right ones. If you are trying to sell your home and are searching for options where to temporarily store some of your goods - we will help you with decluttering and warehousing in our largest storage Toronto. A survey states that decluttered homes are sold half time faster and even a little bit more expensive. So don't lose your time and ask for Toronto temporarily decluttering.
In case you are not 100% confident in deadlines of residential storing period, you can only pay for the term you use our Toronto storage. After all, you can be as spontaneous as you like and be sure that your goods are secured for as long or as little as you need.
Long distance moves with storage
If you plan to move from Vancouver to Toronto, Ontario, or from any other city or province, our long distance moving team will happily move your home and other belongings with our van lines. Moreover, if you need to store all or some of your belongings while relocation, we can provide you with a short-term or a long term storage space. We own storages with high-standard conditions in it, based in Toronto. We offer warehouses for all of the purposes, so we are the right moving and storage company if you need a household storage Toronto or a commercial storage in Ontario.
When it comes to high quality storage services get experienced storage company in Toronto.
Reliable, safe and professional moving - Highest quality services
Our professional team has the strongest movers, whose durability and strength will help and guarantee the safest move in Toronto. Our team will gladly relocate your belongings or even upright piano or a grand piano to a new home or HMC storage Toronto. When moving your valuable belongings or expensive piano our professional piano movers Toronto perform a unique wrapping technique using moving blankets, shrink wrap and other specialized tools.
How much moving cost?
Relocation cost for your local or long distance move can vary depending on a number of different factors:
Depending on your location and where do you want to move from Toronto;
Whether you need a packing, carrying, loading into the van, carrying the amount of the furniture, pianos, household appliances and other belongings from your house and travel fees;
The moving price with Toronto movers can depend whether you're wishing to move studio apartment, two or three bedroom apartment or larger homes;
The moving cost for the local movers depend on hourly rate. From the movers efficiency will depend how quick and smooth your move will be and how much you will save;
Amount of the vans needed to load all your belongings, from truck rental and it's insurance and etc.
The best and easiest way to get an estimate for the storage Toronto service is to request a quote.
Why choose our moving services?
Save yourself from physical injury;
Save your own expensive time;
A stress free move and storage;
Ensure a safe and damage free move;
Fully insured and bonded moving services;
Upfront pricing and no hidden fees;
Trust more than 12 years of moving experience;
Fully equipped Toronto movers who arrive on time;
We are different from other residential movers.
Our Hercules Moving Company Toronto also serves Greater Toronto Area, particularly Scarborough, Etobicoke, East York, Richmond Hill, Downtown Toronto and York Region. Hercules Moving Company Toronto is a certified member of "Move for Hunger" charity and is listed in most local business bureaus, which means we are the right local movers to choose and trust. As there are many different moving companies, you should only choose reliable movers with their own storage Toronto services. The best way to find reliable information about any services is to look for Storage Toronto reviews online. With the help of best Hercules Moving Company, your moving and storage will be handled with efficient and friendly service. Once everything is in the hands of a good moving company, you can relax about your relocation process.
Now choose Hercules Moving Company and relax. Your move is in good hands.