Moving from Toronto to Calgary
Moving from Toronto to Calgary is a great idea for anyone seeking a quieter life, and a more affordable lifestyle. We can start by introducing the city with its unique nickname, the "Heart of The New West." However, it will take a 2,718 km journey if you're planning on moving from Toronto to Calgary. But, the move will be worth it because Alberta provides lots of high paying jobs and career opportunities because of the successful oil, agriculture, and retail industries. Also, living expenses such as rent and taxes are also much lower in Calgary allowing for more spending money.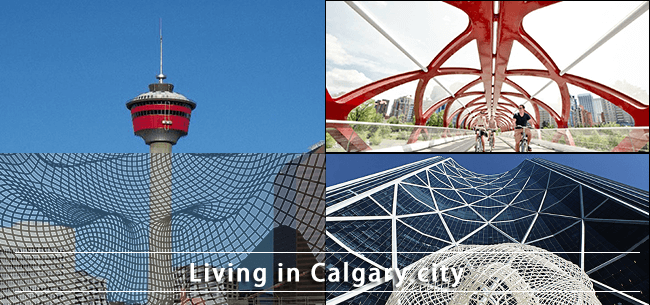 Living in Calgary AB
Living in Calgary means living in a modern city, with a strong traditional western culture. One cultural attraction is the Calgary Stampede, which is an annual rodeo and celebration of agricultural lifestyle and strong work ethic. The rodeo attracts people from all over central Canada and the northwest USA. The city of Calgary has grown in population and wealth over last decades, and today many more people consider moving to Calgary from Toronto. Once moving to Calgary you will enjoy the countryside lifestyle combined with a modern city vibe.
The Weather
Moving to Calgary will take some acclimatization.  For one, the temperatures in Toronto and Calgary are significantly different, and Toronto is much more humid than Calgary. You will also pick-up a new lexicon when you move to Calgary, with words such as the warm Chinook Winds. Even though it gets cold in Calgary during the winter, Chinook winds and some sunshine should definitely put a smile on your face.
Cost of Living
Cost of living in Calgary is definitely lower than in Toronto. Moving from Toronto to Calgary means moving to a city with high income and a low unemployment rate. Long distance moving can be stressful, so it's better to choose a moving company Toronto to Calgary that will take maximum care of your belongings, and move your house from Toronto to Calgary in a quick and professional manner.
The city and neighborhoods
It will not be a problem for you to find a rental in Calgary, the real estate market booming while prices remain much lower than in Toronto. With lower prices, it will be easier to choose your neighbourhood according to your personal needs, not your budget.  If you are moving to Calgary, you should know that the city is divided into four quadrants.
Generally speaking, NW and SW are residential areas, while SE and NE include the bigger commercial and industrial areas. Furthermore, the difference between wealthy and low-income neighborhoods is not as big as it is in Toronto, so you can feel safe in any part of Calgary. When you're moving to Calgary you can live in any on this nice neighborhood's like:
Beltline
Brentwood
Dalhousie
Hill Hurst
Signal Hill
Scenic Acres
Acadia
Riverbend
Huntington
Bridgeland
Arbor Lake
Windsor Park
Another great advantage of moving to Calgary from Toronto is escaping Toronto's record high housing prices.
While the average housing price in Toronto for July of 2017 was $746,000, in Calgary it was only $458,000. If you're looking for an apartment rather than a house, renting in Calgary is also easy and affordable.
Moving to Calgary
If you finaly decided that you are moving to Calgary it is important to think about Calgary movers. Many companies offer professional long-distance moving services and most of them can be found online. But which one is the right for you?
Moving from Toronto to Calgary is a 2718 km trip by car, or a 5-hour flight by airplane. However, the cost of moving from Toronto to Calgary can be made affordable with professional Toronto to Calgary movers. But be careful not to choose cheap Toronto to Calgary movers, as it may cost you more in the end. Keep in mind that not every Toronto to Calgary moving company is the same, and that you will need to do some research. First and foremost, get at least three quotes and references as well as some reviews before you book your long distance move to help you choose the best Toronto to Calgary moving company.
And don't forget to get discount when moving your piano with Hercules Piano Movers is a best Calgary piano moving company that is expert in piano moving. This indeed is one of the best Calgary moving companies, which moves pianos across Canada like professionals.
Best of luck with moving from Toronto to Calgary!