White Glove Moving Services for B2B
Nowadays lots of business moving companies position themselves as white glove delivery companies. But not all business delivery companies are in fact performing that white glove service, which in fact is much more complicated than an extremely secure delivery service.
What is white glove delivery service?
White glove shipping technologies are supplemented with the market-leading services provided by the well-trained team. That includes packing, labelling, wrapping, assembling and disassembling, careful inspection and, which is most important, top-notch customer service and respect to the client that doesn't end immediately after the delivery team have finished placing the product. It is crucial to follow up a client after his or her move, to get feedback about technical part and client's personal white glove delivery experience.
High-Value Product Transportation
Every business has specific requirements and objectives of how to handle the delivery and shipping. When a moving company meets the criteria and exceeds all expectations – this is what we call the white glove service. We offer the extremely secured storage and outstanding white glove delivery services. Hercules Moving Company specializes in the transportation of delicate equipment and specialty items being the first class moving company, which deals with the most valuable and sensitive shipments.
Protecting your fragile shipments business to businesses
Hercules Moving Company is also considered a leading white glove shipping service provider for B2B, e-commerce, catalogue and traditional orders. At HMC, we fully understand the importance of your business that's why we've got you covered with specialized delivery transport - state of the art trucks with all possible equipment including dollies, moving blankets, straps and hydraulic lifts. Moreover, we are a time-flexible and technology-involved company so that we will match all your needs and requirements, even extraordinary.
Last Mile Delivery Service
At Hercules Moving Company we combine our clients' business objectives and requirements with the specifications of the white glove delivery service. Being a leading white glove delivery service provider for many famous retailers and vendors across Canada, our professional movers demonstrate dedication and care to the packing process and final mile delivery to your happy customer.
Our shipping and delivery process starts with a top-notch packing of an item at the desired location and ends with a delicate unpacking at the destination. We can also store your product at our storage and provide with the fulfillment when it is needed. HMC guarantees the smooth shipping and delivery sequence of services from the beginning to the very end - your satisfied customer. Shipping with us opens you the access to world-class professional transportation services, where we coordinate each detail and control each step of excellence of the white glove service, so you can rest assured we provide the last mile delivery service.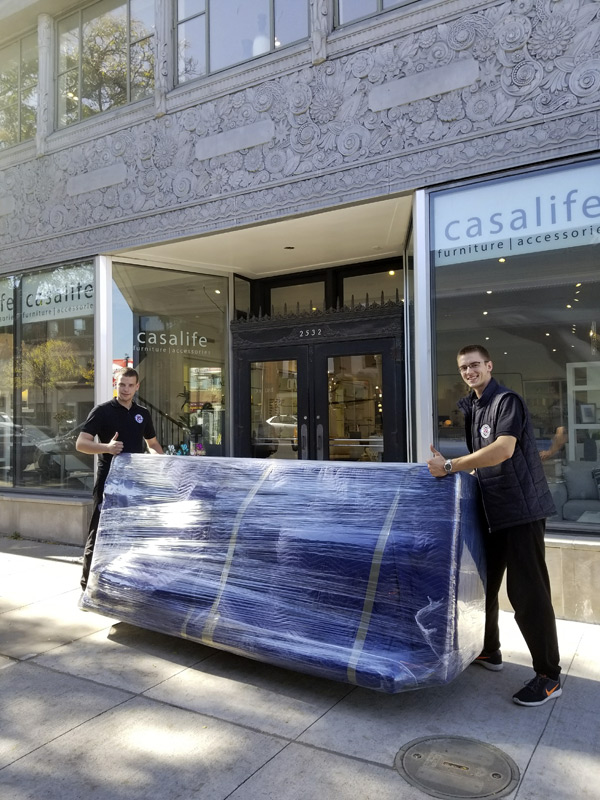 Our white-glove experience is timely proved by a range of successful projects and contracts with plenty of retailers, warehouses, restaurants, luxury hotels, offices and famous personas. We respect the privacy of our clients, that's why we offer confidential white glove moving storage and delivery.
White Glove Moving & Storage
What is a white glove move? White glove move is when the moving company comes with a comprehensive range of services: from white glove in-home packaging and crating to first class professional moving service and flexible storage options. Hercules custom made storage is the solution for your storage and moving requirements. If you are looking for the comprehensive storage and shipping service, Hercules Moving Company is your dedicated white glove service provider.