Moving from Canada to Portugal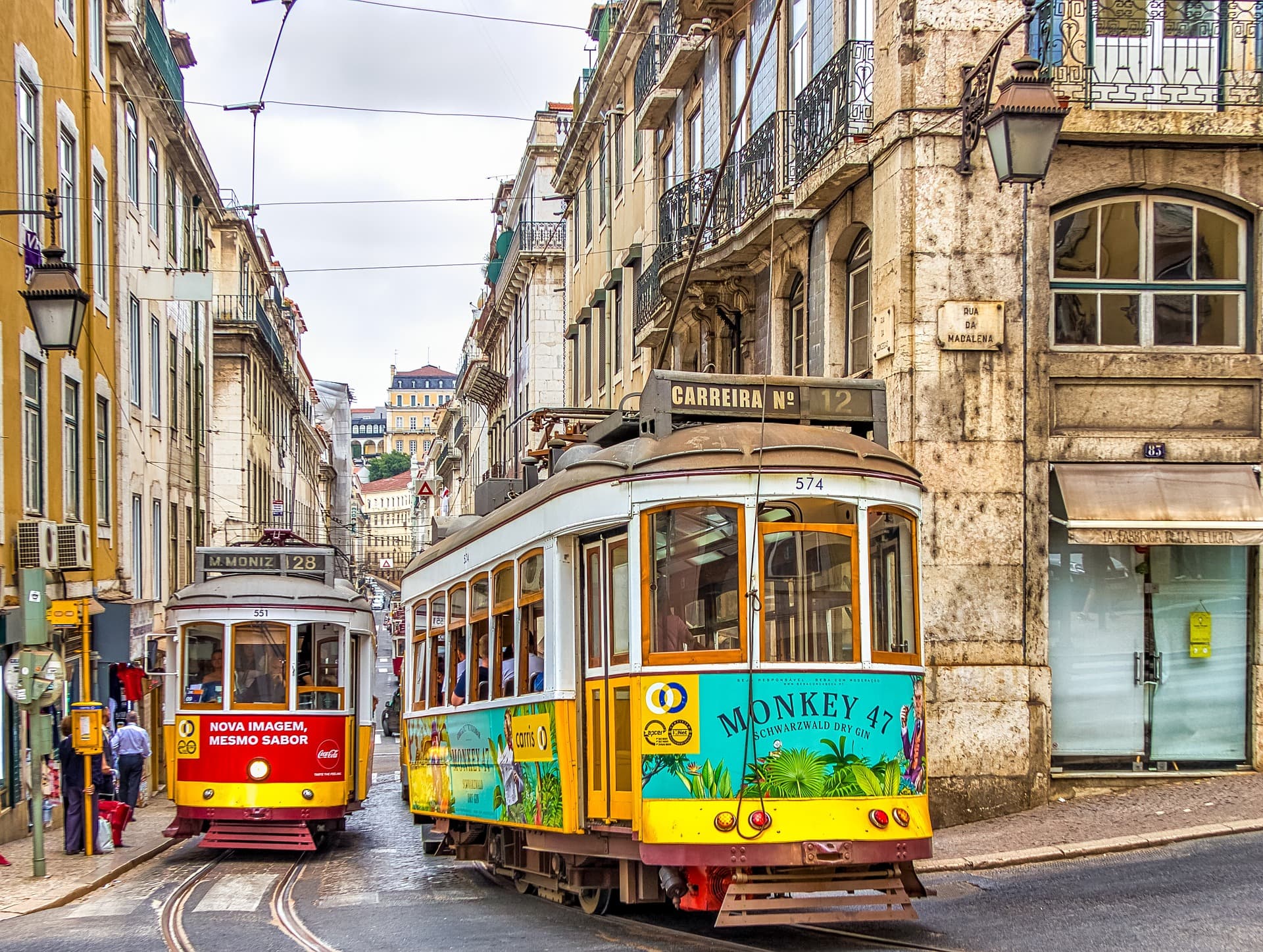 Portugal is a great choice for Canadians looking to move to Europe. If you are tired of six months of winter and expensive flight tickets, moving to Portugal from Canada is exactly what you need.
Before you start packing your bags to move from Canada to Portugal, it is important to understand what awaits you once you are there. Once you have decided to move your household goods to Portugal, we will gladly assist you starting with a Moving Quote for Free!
Canada vs. Portugal
When considering moving from Canada to Portugal, it is essential to learn the differences between the two countries to understand the benefits and drawbacks of the move.
Whether you are moving to Portugal from Canada to be closer to Europe, take advantage of ex-pat tax benefits or simply love the country, see the following 6 important aspects that will hopefully make the relocation decision easier.
Ethnicity, Religion and Language
Canada is the second-largest country in the world with a total territory of 9.98 million m2. The land is divided into 10 provinces and 3 large territories in the north. The only land bordering country in the United States, making it the longest border between two countries.
Canada's climate can be divided into two zones - a temperate zone in the south and a subarctic zone in the north. The average temperature in winter can be from -35 degrees in the north and up to +5 degrees in the south. The average temperature in July is +22 degrees in the south of Canada and +5 degrees in the north.
Ethnicity, Religion and Language
The Portuguese Republic is the westernmost part of Europe. The area together with the islands is 92,300 km2. Portugal is divided into 18 districts. The land is washed by the Atlantic Ocean to the south and west. The only bordering land in Spain to the north and east.
Portugal, influenced by the Atlantic Ocean, has a temperate Mediterranean climate. The northwest has mild winters and short summers and the south has long, hot, dry summers and mild winters. Lisbon has low humidity and average temperatures range from 10° C in January to 23° C in August.
Immigration to Portugal as a Canadian Citizen
Canadians wanting to move from Portugal to Canada have many reasons to do so. Portugal is a picturesque country with a well-developed infrastructure of cities and resorts, and a rich cultural and historical heritage.
For foreigners - temporary residents in Portugal have a special tax system, which is called Non-habitual Resident and allows you to get a preferential tax regime for 10 years. Within 5 - 6 years of living in Portugal, Canadian citizens can obtain Portuguese PR and citizenship allowing them to freely work and live in the EU.
Before moving from Canada to Portugal consider the following:
Canadians have visa-free entry to Portugal for a period of 90 days in a 180-day period.
You can use your Canadian driving license for up to 6 months after the move.
Consider applying for a Youth Mobility visa.
Get health insurance in Portugal until you are eligible for SNS.
Visit Moving to Portugal to learn about custom regulations in Portugal.
Read All You Need to Know Before Moving to Portugal to learn about custom regulations in Portugal.
Moving from Portugal to Canada
If you are considering moving to Canada from Portugal, you will not feel alone. The Census of 2016 states that about 480,00 Canadians claim Portuguese ancestry.
Canada, over the last few decades, has become one of the top choice relocation destinations due to its high standards of living, excellent higher education, quality public health care and its proximity to the economical giant - the United States.
Canada has low competition in multiple industries and anyone with a lot of passion and some luck will be able to successfully build a flourishing business. Moving from Portugal to Canada, you will have a clean start and hard work will eventually pay off. The only thing you will need to get used to is long winters and distance, getting around won't be as easy.