Small moves with Express Movers
We at Hercules Moving Company have seen many requests come in from our beloved clientele for small moves Toronto. Very often we get calls from clients who need help moving one piece of furniture and are looking for one item movers. Unfortunately, as a full service moving company, we operate with a three hour minimum like many other moving companies. The pricing for such moves is often out of reach for those looking for small moves or is just impractical for many of our clients.
Hercules Moving Company has heard your collective voice, and is ready to provide the unique quality of moving service that you have come to expect, in the field of small moving companies Toronto. As a result we introduce to you Hercules Express Moving to fulfill your small moving and delivery service needs.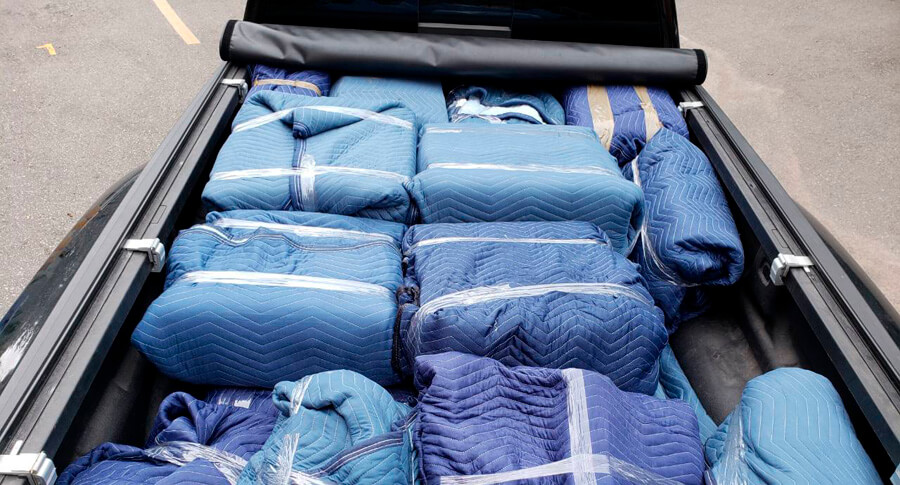 When should I use Small Moving Companies?
Moves come in all shapes and sizes. Some moves are of full houses and necessitate large trucks, while others may only need partial moving services, furniture delivery, or simply moving a single piece of furniture. Small Moving Companies may come in handy when you need:
Small Deliveries
Next Day Deliveries
Ikea Furniture Delivery
Couch Moving
Mattress Delivery
Appliance Delivery
Small Truck Movers
What you need to book your small move:
Make a list of items for your small move.
Pick-up and delivery address.
Date and time for your move.
Details about stairs, elevators, loading docks, narrow paths, parking, walking distances etc.,
Contract and moving deposit.
After all is booked, Hercules Express Moving will meet you at the pick-up in Hercules uniform, well trained, and happy to help with your small move, or furniture delivery.
How much will it cost to move a small amount of items?

| Moving prices, $ | Packages include |
| --- | --- |
| Small move for $465 include: | 1-3 items + 8 boxes, or bags |
| Small move for $575 include: | 4-5 items + 10 boxes, or bags |
| Small move for $684 include: | 6-8 items + 15 boxes, or bags |
* This pricing includes all truck and transportation fees within Toronto.
* Disassembly and Assembly of furniture is subject to additional cost.
* Delivery of appliances down, or upstairs other than main floor is subject to additional cost.
* All small items must be boxed
Why choose Hercules Express Moving as your small movers Toronto:
Our small moves Toronto Company offer flexible, smooth and inexpensive movers services that are flexible and easily processed. Since we are specialized in the packing and moving of various small households, our company is a perfect choice if you need help to move your furniture, artwork, fragile belongings, electronics, antiques, and other similar items. Our professional movers prove all the packing materials and can ensure that move will run smoothly and safely. Our specialists will also take care of flexible schedule making and all the tedious process of move organization so you could enjoy a stress-free day. At the end, we make sure that every single object will reach its destination safety no matter if we need to drive down the street or cross entire Toronto.
When you're looking for moving help Toronto we are always ready to give you a hand with any larger move than small moves Toronto. In case our small moves team would not be able to help with small move our managers will arrange for you professional moving services. Our movers have the proper qualification to help you with any size of the move including small moves Toronto.
If you need more reasons to choose our small movers over our competition:
3 Years in a row HomeStars
Members of CAM
BBB Accredited
Family owned and operated
Involved in charities and community events
Just read our reviews, and join our family of happy customers!
And if you decide that small moving does not meet your needs, and you need something more substantial choose another one of our services:
The best Extra help from small movers
We can also help you when you need your piano to be moved to a new location, behind small moves Toronto we have great piano movers team that can always help you to move most valuable instruments. Getting one of the greatest piano moving companies Toronto has will save you a lot of time and money. Over the past 11 years, we have gained enormous experience and we think we have seen it all to ensure that every moving job we schedule will run as smoothly and as hassle-free as possible. We'll take a good care of any small moves Toronto and already after the first move you will feel that you have a great moving partners who'll help you move successfully without the usual stress involved in the process.
Now relax, your move is in safe hands