Moving from Canada to Qatar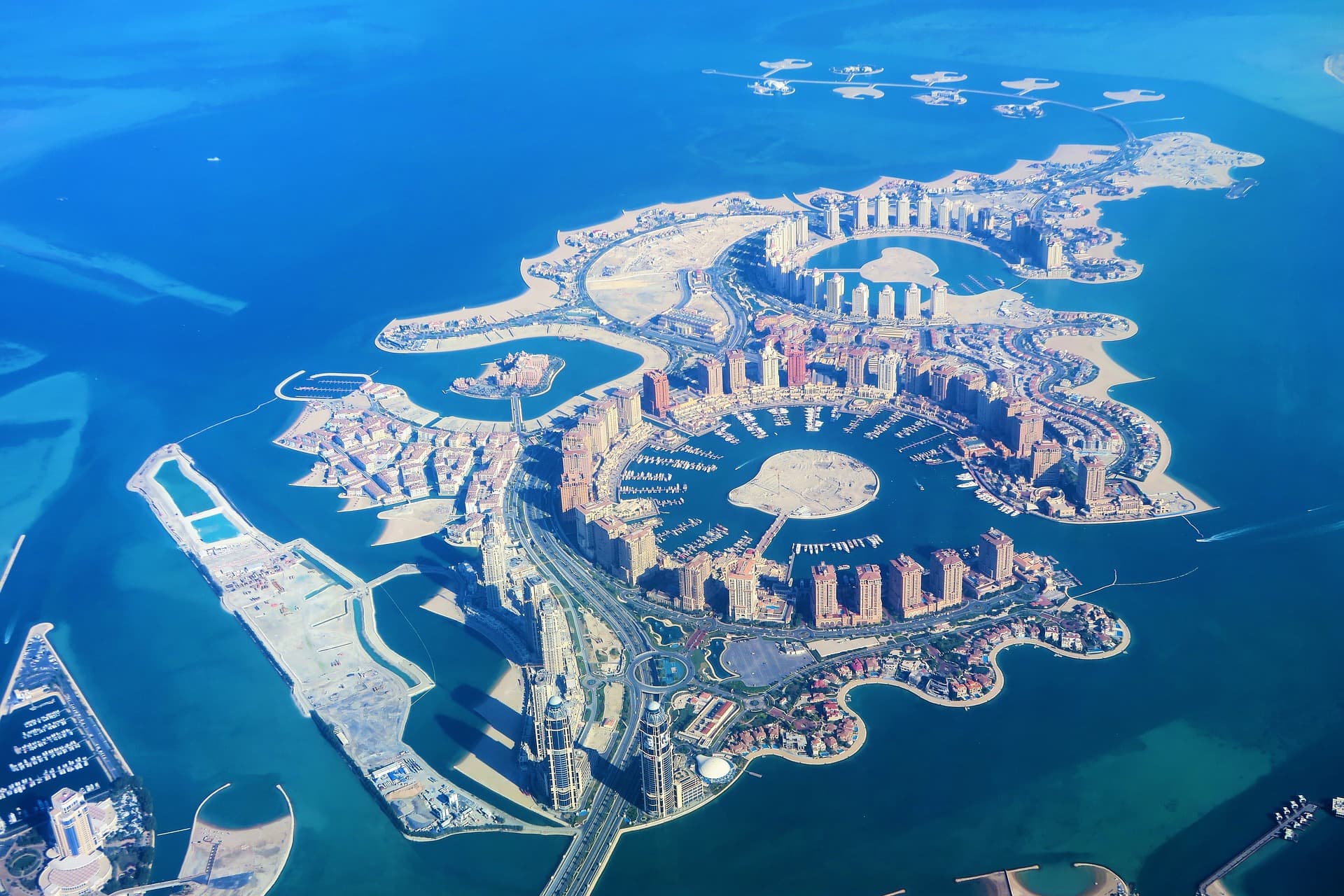 Not long ago, Qatar was a forgotten country in the Persian Gulf making ends meet by fishing and pearl collecting. However, as it turned out, Qatar has a large reserve of oil and gas that allowed the country to actively develop in recent decades. All the riches that the country makes are being used to benefit native Qatari's education, healthcare system and quality of living.
Unlike Canada, tourists in Qatar can enjoy desert safaris, Bedouin villages, rich markets, ancient mosques with minarets, camel races, and, of course, excellent long sandy beaches on the shores of the Persian Gulf. Do not forget your sunscreen when moving to Qatar from Canada, it will save your skin from +40°C weather. Hiring a professional international moving company is a major aspect of an overseas move. Hercules Moving Company will happily assist you in packing and shipping your possessions fast and safely.
Canada vs. Qatar
Indeed there seem to be no similarities between the two. Canada in size is equivalent to 864 Qatars put together, but GDP per capita in Qatar is 40% higher than in Canada. We have put Canada and Qatar side by side in 6 major topics to help you identify which country fits your future plans best and whether you need to move from Canada to Qatar.
Ethnicity, Religion and Language
Almost 10 million km2 are located just above the United States, making Canada the second biggest country on earth after Russia. The land is washed by 3 oceans: Pacific, Atlantic and Arctic. The territory is divided into 10 provinces and 3 territories with the capital city Ottawa located in Ontario.
The climate in Canada, as you have already guessed, is very diverse. All 4 seasons are present with winter taking up to 5-6 months in some regions. The average temperature during summers is about +24 C. During the winters, depending on your location, you can expect the weather to jump anywhere from -15 to -40 C with lots of snow.
Ethnicity, Religion and Language
The state of Qatar, with an area of 11,437 sq. km, is located on the Qatar Peninsula and divided into 7 municipalities. The country is washed on three sides by the waters of the Persian Gulf. The capital of the country is Doha where 80% of the population lives. Qatar is adjacent to the UAE and Saudi Arabia to the south, Bahrain to the northwest, and the UAE to the southeast.
Areas of the country are dominated by a dry, tropical climate. The average January temperature is up to +17 ° C, July to +40 ° C. Rainfall is not more than 120 - 130 mm per year. Rainfall occurs from May to September.
The central part of Qatar is a stony desert with isolated areas of salt marshes. In the southern part, there are already high sandy hills. Therefore, there is almost no vegetation in Qatar, except for some oases. The desert area is home to lizards, rodents and snakes.
Immigration to Qatar as a Canadian Citizen
Prior to starting the relocation process, you need to understand what you are eligible for as a Canadian citizen moving to Qatar. However, Canada and Qatar do not hold any close relationship, thus the requirements are the same as for the rest of the world.
You can apply for a 30 days tourist visa online through a form.
Your passport must be with 6 months validity.
You must apply for an international driving permit to drive in Qatar.
Visit Moving to Qatar to learn about custom regulations in Qatar.
Read All You Need to Know Before Moving to Qatar to learn about custom regulations in Qatar.
Moving from Qatar to Canada
The move to Canada from Qatar will open the doors you never knew existed. Constantly renewing job openings, low business competition and easy career change make it extremely appealing to Qatari citizens. The world's top education system, healthcare and simple immigration system with an opportunity to gain PR before landing in Canada is the reason the country is a popular immigration destination around the world.
After immigrating from Qatar to Canada you might get stunned by the enormous territory, climate differences, Canadian lifestyle and diversity of cultures that the land has to offer. Someone from Qatar, a state which is built in the dunes and washed by the sunlight, needs to be prepared to adapt to almost 6 months of winter and daily weather changes. In Canada, people have equal rights and no matter where you come from, you will be treated with respect and with no bias.