Moving to Poland
Poland is an unfairly underestimated country. Its rich history and recent development will not leave anyone indifferent. In the past 3 decades, Poland has become one of the fast-developing countries in Europe, thus attracting thousands of foreigners to stay in Poland for the long term.
After figuring out the immigration process and how to get a work permit to work in Poland, it is time to learn what you can and cannot bring along with you and how you can do it. Hiring a removal company is a great way to have a companion who will always be there to advise you.
Moving to Poland by Sea Freight
If you wonder what is the most affordable way to move to Poland, without s doubt, the answer is shipping your household goods via sea freight. Moving to Poland by sea freight is a secure and the most cost-effective method to ship overseas.
Depending on the volume of your cargo, choose one of the following container shipments:
Moving to Poland by Air Freight
Wish to move to Poland as soon as possible? Shipping household goods via Air freight is the fastest way to move to Poland from any part of the world.
A sole use container, also called as FCL - Full container load is a container shipment that refers to a shipment that takes up the entire space of the container without having to share it with other goods. Hercules Moving Company provides the following container size options:
20 ft Container
40 ft Container
40 ft High-Cube
It is known that the fastest way to move from one place to another is by plane. Therefore, shipping your household goods by air freight is a convenient way to move to Poland if you need your items quickly and with minimum wait time. Your cargo will arrive in Poland in a matter of days. Choose one of the following shipment sizes when moving to Poland:
20 ft Container
40 ft Container
40 ft High-Cube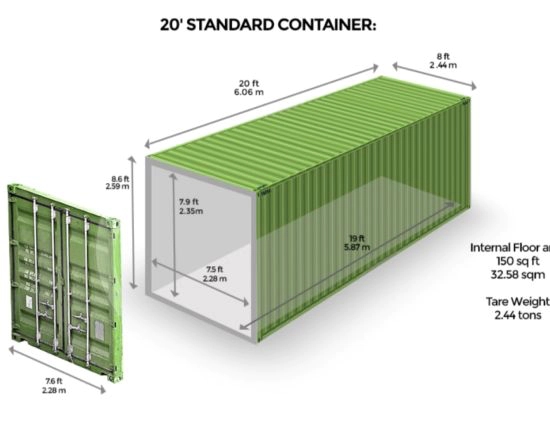 Door to Port vs. Door to Door Moving
When choosing the best way to move to Poland, you should consider the following moving services provided by international moving companies:
If you want to have more control over your cargo in Poland or send some restricted and dutiable items, move to Poland with a door-to-port moving service. An international moving company will disassemble your belongings, professionally pack and deliver them to one of Poland's ports for collection and customs clearance.
Those who do not wish to do extra work by arranging delivery from a port to a new home in Poland use a door-to-door moving service. When moving to Poland using a door-to-door service, an international moving company will supervise and coordinate your cargo from your home country to your new house in Poland.
Moving household goods to Poland
Restricted and Dutiable Items
Customs Regulations
Household goods imported to Poland can be granted a duty-free entrance if comply with the following criteria:
The household goods have been previously owned and used abroad for more than 6 months prior to arrival
If the owner/shipper has lived abroad for at least 12 months prior to the move
The letter of employment must be presented stating the start and end dates (must be over 12 months period)
The household goods are for personal use and not intended to be sold, rented or lent
Returning citizens can import their household goods duty-free with a proper certificate from the Polish Consulate at the origin. When importing inheritance into Poland, an original will and a copy of the death certificate must be presented.