Affordable In-Home Moving Service
In-home moving usually involves:
Moving furniture and taking it apart, and reassembling it (if necessary)
Relocation of belongings from one room to another during remodeling
Repositioning of heavy or precious items (pianos, antique furniture and sculptures, etc.)
Getting your house or condo ready for sale
Clearing some space in the house, apartment, or condo
Clearing some space for a big party, or special event
We understand that you work hard, and don't always have the time move, or rearrange your furniture, or pack dozens of boxes. We know that you'd rather spend that time discussing the color of your walls with the painters, buying decor, and deciding which wallpaper will best suit the furniture in your family room). Therefore, we offer affordable and professional in-home moving services with an individual approach to each client, and your valuables.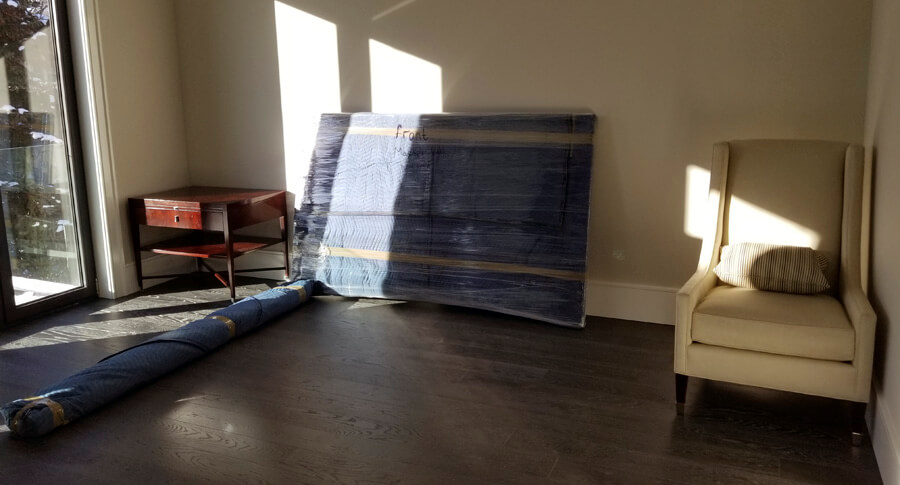 Hercules Moving Company employs only the most professional, and experienced movers. We don't simply move your stuff, we take care of your belongings, and treat them with respect. What's more, we have a lot of useful information and advice to pass during your relocation. With our specialist, you can be sure that all pieces of furniture will fit through the doors.
In-home moving can be a real headache if you haven't faced it before. Every step needs to be planned, and executed with care. Which pieces should be relocated first? Which of your possessions may come in handy in the near future? What is the best place to put grandma's lamp not to damage it? And a lot of other questions may appear during the renovation of your house. With our packing and moving company you won't need to worry about these problems – we will settle all your moving problems for you.
All you need to request the help of Hercules Moving Company is to fill out the free quote form, or give us a call so we can discuss the details of your move together. Our in-home moving services are available across Toronto and the GTA any time you may need them.
Hercules Moving Services takes pride in rising to the most challenging and demanding tasks for our clients. Let us get the difficult part of your move out of the way for you, so that you can enjoy that time on your own terms.