Affordable Help from Furniture Moving Company
Hercules Furniture Movers know how difficult it can be to move furniture when it needs rearranging, or delivery. Our furniture moving service will help you to get rid of any stress you may face while moving. Our professional furniture movers will ensure the secure and accurate relocation of your sofas, chairs, wardrobes, tables, buffet and all other kinds of furniture.
Our furniture moving services go beyond the simple transportation. Hercules Furniture Moving Company includes full service moving with disassembling, loading and unloading (unless it is in-home moving), assembling, and arranging of furniture under your direction.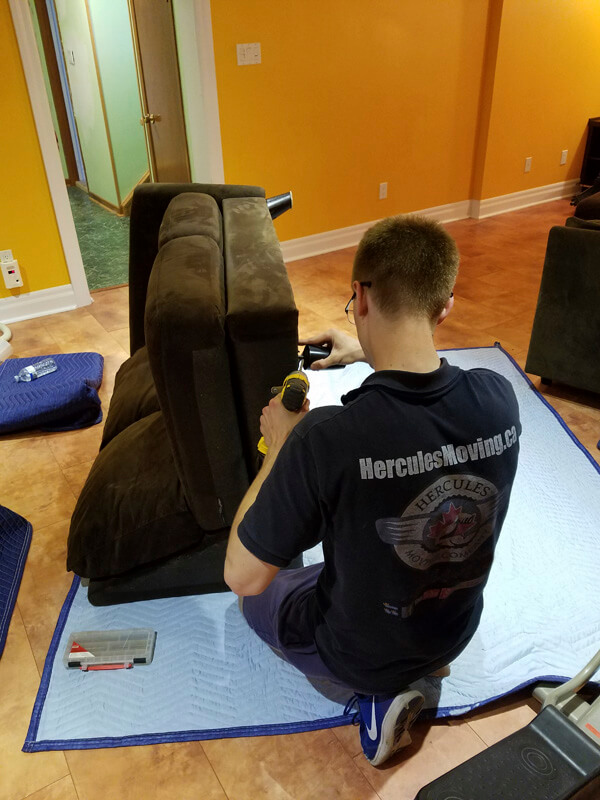 Furniture Moving Benefits Our Clients Get
No Hidden Fees. By filling out our order form, or contacting our service representatives directly, you will be able to find out all the needed details and the cost of our services. Our prices are customized to each individual situation, and it is more effective for you to contact us directly.
No Stress or Hustle. With our friendly and experienced furniture movers you don't need to worry about relocating your belongings. Let us take care of all furniture moving needs so you can rest easy knowing that you've hired a team of professional furniture movers.
Qualified Staff. Our company's reputation is of primary importance to us, therefore we provide only the best in moving services. This way we know you'll want to recommend us to your friends and family, and be confident that they'll be as satisfied with our moving service as you were.
Affordable Furniture Moving. We have been in business for 10 years, and have moved many clients, homes, and pieces of furniture. We know all the most effective and efficient methods for transporting your belongings, which puts us in the position to service clients with a wide range of budgets and requirements.
Hercules furniture movers offer local and long-distance furniture moving services. You can contact us any time, and we will answer any question you might have about furniture moving. Let us take care of moving your furniture for a stress free move!