Moving from Canada to Belgium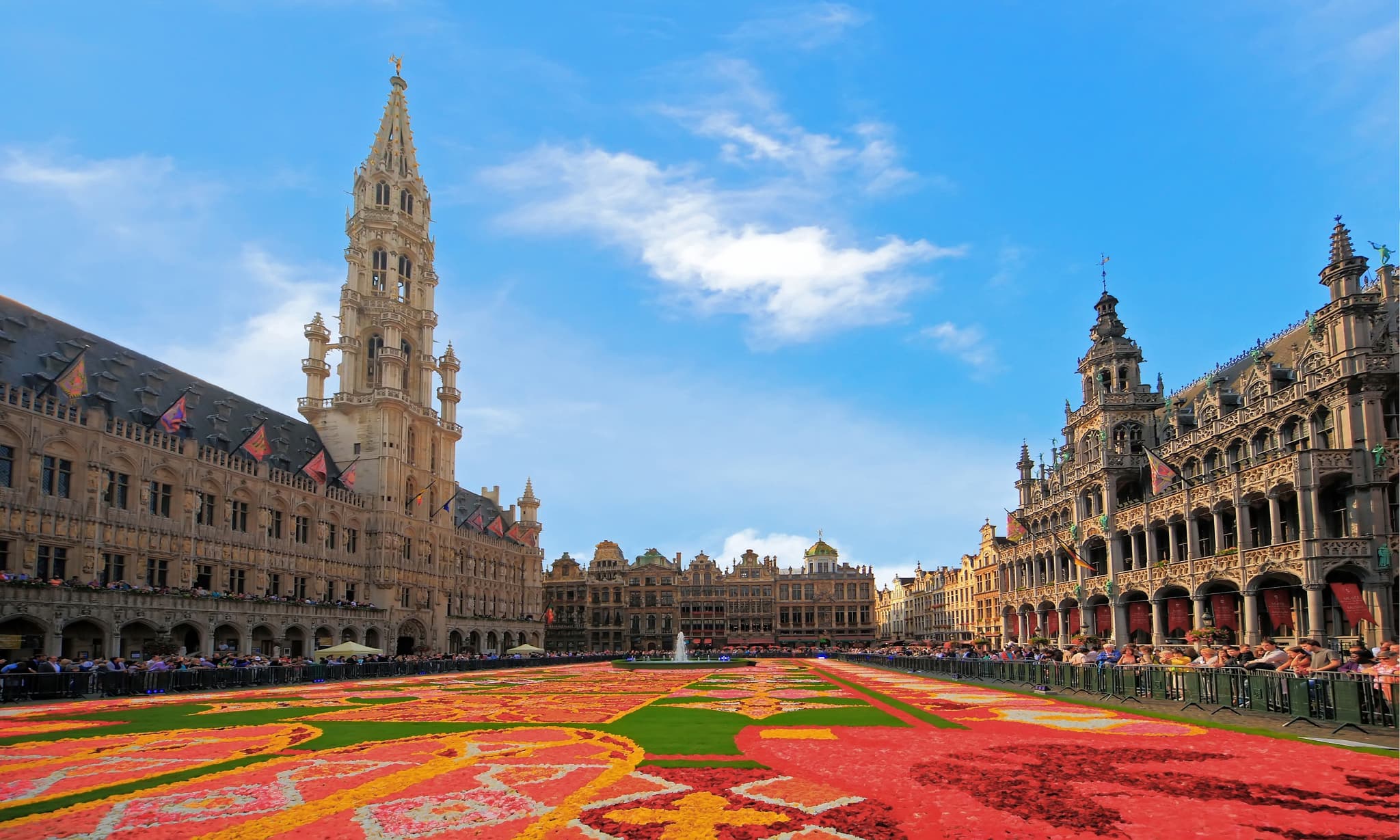 The Kingdom of Belgium is a small Western European country that lures Canadians to leave their busy North American lifestyle and settle down in one of many Belgium castles. Whether you consider moving to Belgium from Canada to explore new job opportunities or retire in Europe, you will not be disappointed.
Moving from Canada to Belgium can become one of the reasons for you to fall in love with life again. Here you will be surrounded by beautiful houses and cottages, manicured fields, and friendly strangers, the spirit of Belgium is contagious!
Canada vs. Belgium
Prior to initiating the immigration process, have a look at the following important facets to figure out whether moving to Belgium from Canada is suitable in the long perspective.
Ethnicity, Religion and Language
The total territory of Canada is well over 9,9 million km2, taking 40% of the North American Continent. The only land bordering the country is the US, the rest of the land is washed by the Arctic, Atlantic and Pacific oceans. Canada is divided into 3 territories and 10. The capital city is Ottawa located in Ontario province.
Canada is a cold country. More than half of the land is uninhabitable due to the harsh winter climate. Almost 87% of the population lives near Canada and the US border. The west coast is temperate and rainy, the east is continental. The average temperature in summer is +23 and -17 degrees Celsius.
Ethnicity, Religion and Language
Belgium is located in western Europe, on the east coast of the North Sea. It borders the Netherlands to the north, Germany and Luxembourg to the east, and France to the south and southwest. In the northwest, Belgium is washed by the waters of the North Sea. The total area of Belgium's territory is over 30,500 km2.
The climate is formed under the influence of the North Atlantic's sea air masses and warm currents. The climate is temperate maritime, characterised by high precipitation. The average temperature on the coast is +3 degrees in January, and +19 degrees in July. A nice bonus after moving from Canada to Belgium.
Immigration to Belgium as a Canadian Citizen
Canadian citizens moving from Canada to Belgium have some advantages that they are not aware of. Here are some moving to Belgium tips:
Explore work and travel in Belgium opportunity for Canadian citizens. It allows Canadians to move to Belgium from Canada for a year without a formal job offer.
Before moving to Belgium, you can visit the country without a visa for 90 days.
Canada and the Kingdom of Belgium have signed a convention to avoid double taxation.
Apply for a D-type long-term visa for your move
To drive in Belgium you must obtain an International Driving Permit
Moving from Belgium to Canada
If you are a Belgium citizen looking for some changes, moving to Canada from Belgium might be exactly what you need. Canada has massive land and not so many people. For example, Canada is 325 times bigger than Belgium in size but only 3.3 times bigger in population.
Moving to Canada from Belgium is an opportunity to build a new life for you and your family members. Once you become a permanent resident, your rights will be almost similar to citizens. You will be eligible for free public health care through OHIP and domestic student tuition.